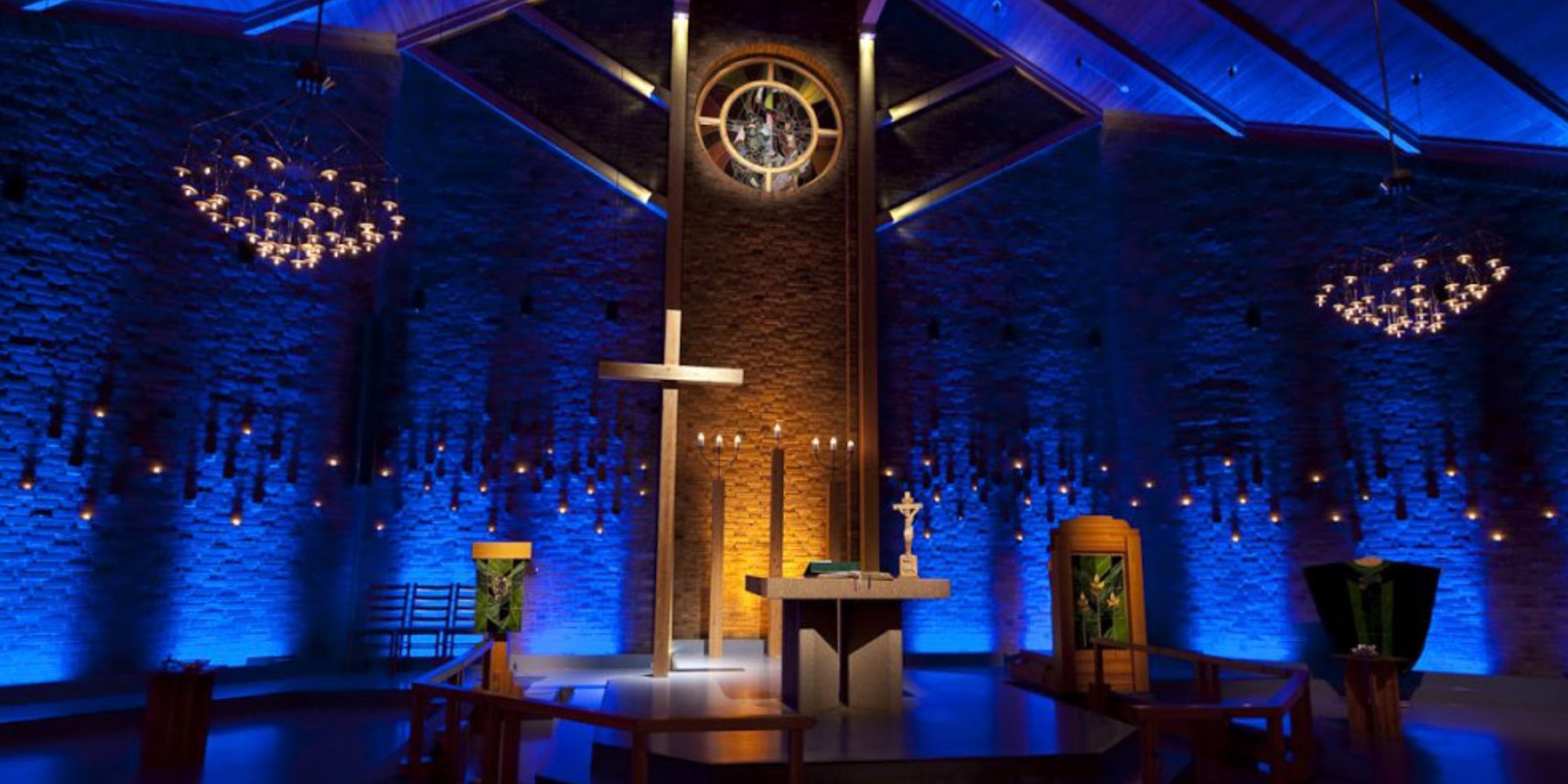 Romsås Church in Oslo is the first of many Oslo churches undergoing colourful lighting refits.
Interior is transformed with energy-saving, colour-changing RGB LEDs to highlight the seasons of the liturgical calendar
Pharos TPC manages lighting colour schemes for the liturgical calendar as well as presenting an easy-to-use interface for staff to select appropriate lighting for different services & events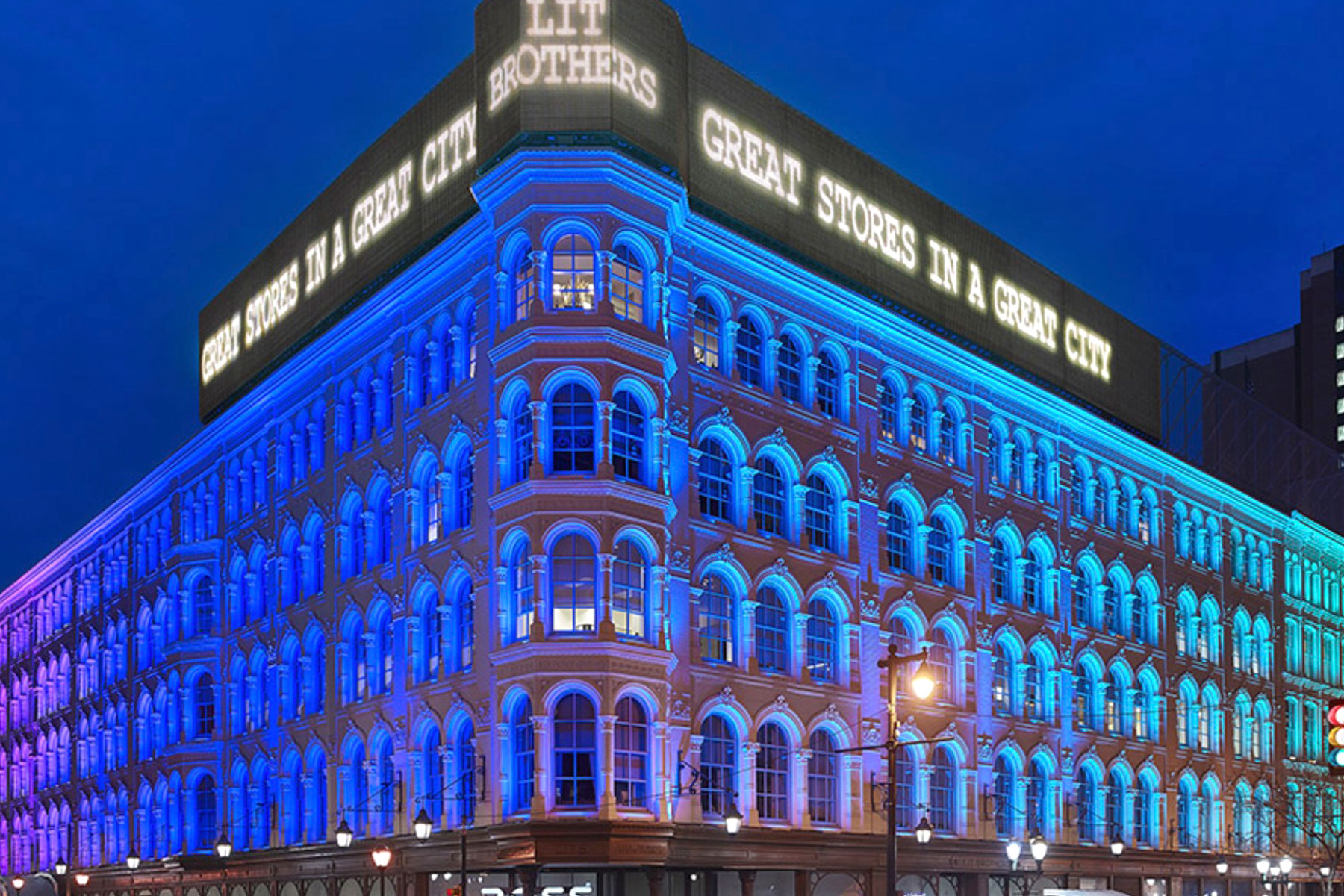 The Lit Brothers Building
USA
The Lit Brothers Building is in fact a full block comprised of approximately 33 buildings. In 2016 the façade lighting was transformed by The Lighting Practice. The new design won the 2016 Award of Merit: The Illuminating Engineering Society and the 2016 Certificate of Merit: IES Philadelphia Section.
The Lighting Practice used KiNet from a Pharos LPC 4 to control the façade to lighting with a full spectrum of colours and a variety of dynamic light effects.
In total, 504 windows are illuminated with linear RGBW LED luminaires mounted at each sill
In order to ensure the new lighting is balanced sensitively with the Victorian architecture, the fixtures all have custom enclosures painted to match the building façade.
Changes to the lighting display can be made via an on-site TPC or remote desktop.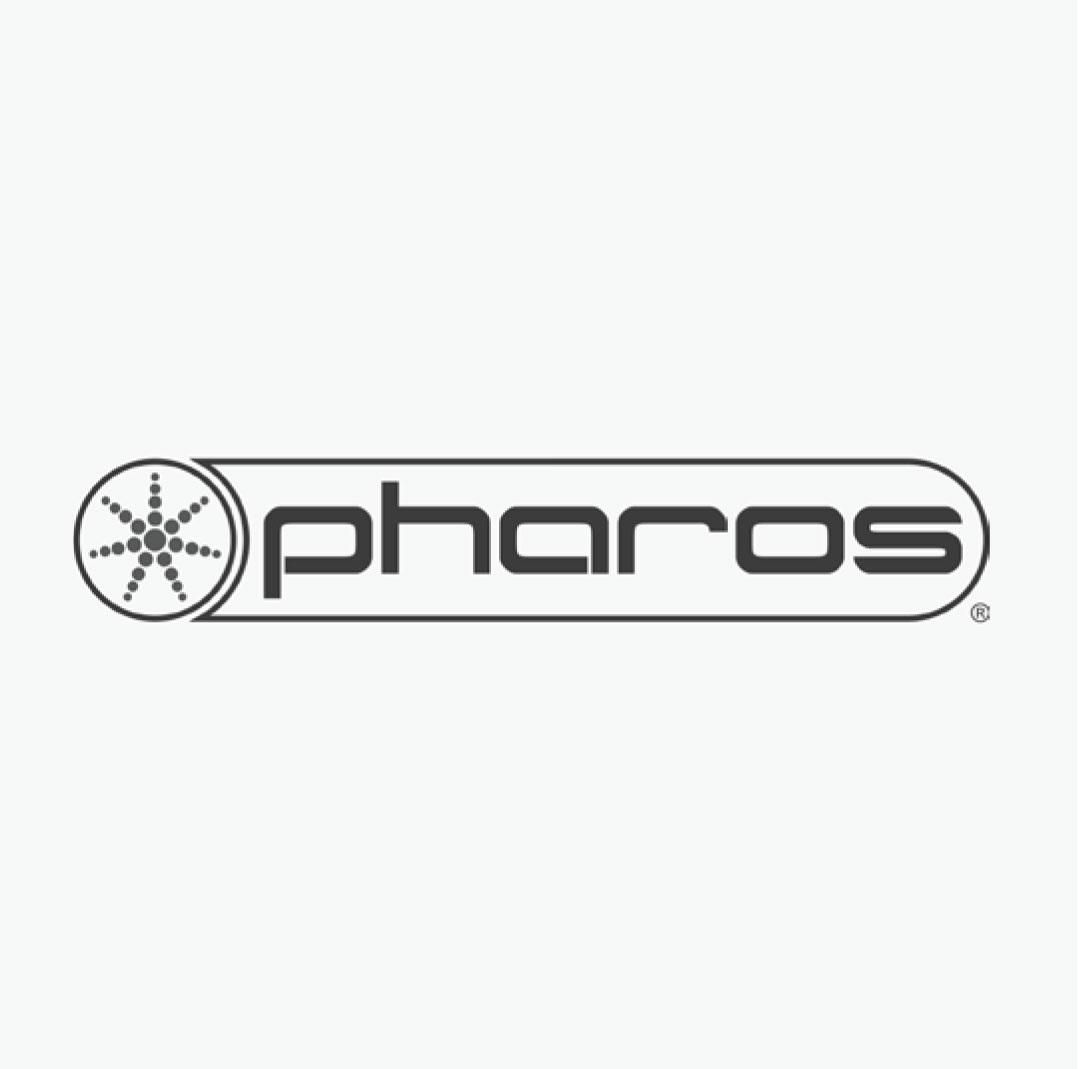 Pharos Architectural Controls provides advanced lighting control solutions for architecture, themed entertainment and other specialist industries. Our award-winning products are installed across the world, running day and night in international landmarks, theme parks, shopping malls, stadiums, art installations, museums and airports.
Pharos is part of the Carallon group of companies, an independently-owned product development house specialising in innovative control systems. Its design team is the best of its kind – a group of highly motivated individuals committed to the creation and ongoing development of industry-leading products. Within that team is a wealth of experience in the field of advanced control solutions, with principal members responsible for ground-breaking entertainment lighting control consoles, architectural lighting systems and video processing technology.
Another member of the Carallon group is Brompton Technology – the market leader in LED video wall processing supplying major events, tradeshows and concert tours worldwide.
Since 2004, the Pharos team has been privileged to work with outstanding designers, architects and installers, producing solutions and support for complex lighting, art and multimedia installations. The company's approach has been validated by significant annual sales growth and an increasing number of partnerships with many key lighting manufacturers and dedicated project specialists.
All Pharos equipment is designed, engineered and manufactured in the United Kingdom, allowing for complete control over the quality of each and every item. Our controllers have been used to illuminate landmark projects including The Shard and London Eye in London, Versailles Gardens in Paris, the Bosphorus Bridges in Istanbul, Madison Square Gardens and the Rockefeller Centre in New York, and in iconic theme parks around the globe.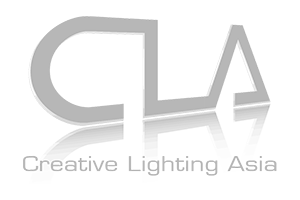 CREATIVE LIGHTING ASIA
8/F, International Trade Centre,
11-19 Sha Tsui Rd, Tsuen Wan,
New Territories, Hong Kong
+852 2815 9168
contactus@cla.asia
© 2023 Creative Lighting Asia. All Rights Reserved.