A good lighting design is vital for any successful project.
With our in-depth knowledge and experience, Creative Lighting Asia is available to help and support the lighting designers with detailed technical information for all our products. In addition, Creative Lighting Asia is also in a position to include assistance with schematic and technical drawings, light level calculations and renderings.
Our experience of control and dimming systems also enables us to assist with the specification of entire lighting concepts, including integration with other lighting configurations, building management or audio-visual systems.
 At Creative Lighting Asia, we understand that designers are not keen to specify a product without first getting their hands on a sample. With our warehousing support, we can quickly supply a full range of samples that then allows the designers and end users the opportunity to inspect the products for quality and performance prior to specification or purchase.
Designers can also review the manufacturing and material quality as well as the light properties and features.
Creative Lighting Asia understands that a quality mock-up is an important aspect of any project when an unusual application or when products are used in a new or innovative way.
The Creative Lighting Asia mock-up service allows the designer to confirm that the lighting system will perform as required on site.
Based on the project requirements, Creative Lighting Asia can install a section of the lighting equipment on a provided mock-up area and program the system to meet the designers and clients requirements.
The designer and end user can then review the mock-up and make any changes or adjustments before committing to the whole scheme.
It is essential that the products Creative Lighting Asia represents are installed to the standards set out by the manufacturers as well as local building and electrical regulations. Creative Lighting Asia has a team of engineers and sub-contractors trained and experienced in complete lighting system installation.
Creative Lighting Asia will ensure that your lighting system is installed correctly to the specifications of the designer and the product manufacturer and that it will conform to any warranty requirements. A properly installed system will ensure long-term service and reliability.
On completion of the project, it is essential that the installation is tested to ensure the system will perform as designed. Under this service, Creative Lighting Asia will survey the installation and perform comprehensive testing on the major system components, such as cabling, drivers, power supplies and control equipment; after which a detailed report is then provided to the client.
Creative Lighting Asia engineers will then test the system at full capacity for a period of time prior to the dismantling of any scaffolding or access equipment. This testing procedure ensures that any manufacturing defects are identified and if necessary replaced prior to commissioning.
Programming is the final and most important stage in the installation process and it is also a very time-consuming procedure.
At Creative Lighting Asia, we understand that the best lighting systems will simply not live up to expectations if not programmed well.
Using today's technology, colour changing lighting systems are capable of thousands of combinations, which should perhaps not always be used at one time.
At Creative Lighting Asia, we offer a more artistic approach, creating effects from subtle colour combinations to suit the installation, building architecture and the requirements of the designer and client.
Vibrant, colourful animated effects are often used in moderation or reserved for special events.
Regular maintenance is vital to ensure your lighting system is kept in good working order.
Under our maintenance service agreements, Creative Lighting Asia engineers will inspect, clean and test your system replacing any faulty fixtures and consumables. Any faults detected by our engineers will be
repaired and a detailed report on the condition of the system provided with any suggestions or system adjustments.
Creative Lighting Asia strongly advises what we term a 'preventative maintenance' service which is designed to keep your system healthy and operating at full capacity. Maintenance programs are available in a number of formats and will often run in conjunction with the manufactures warranty.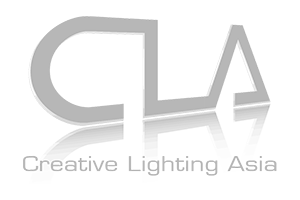 CREATIVE LIGHTING ASIA
8/F, International Trade Centre,
11-19 Sha Tsui Rd, Tsuen Wan,
New Territories, Hong Kong
+852 2815 9168
contactus@cla.asia
© 2023 Creative Lighting Asia. All Rights Reserved.