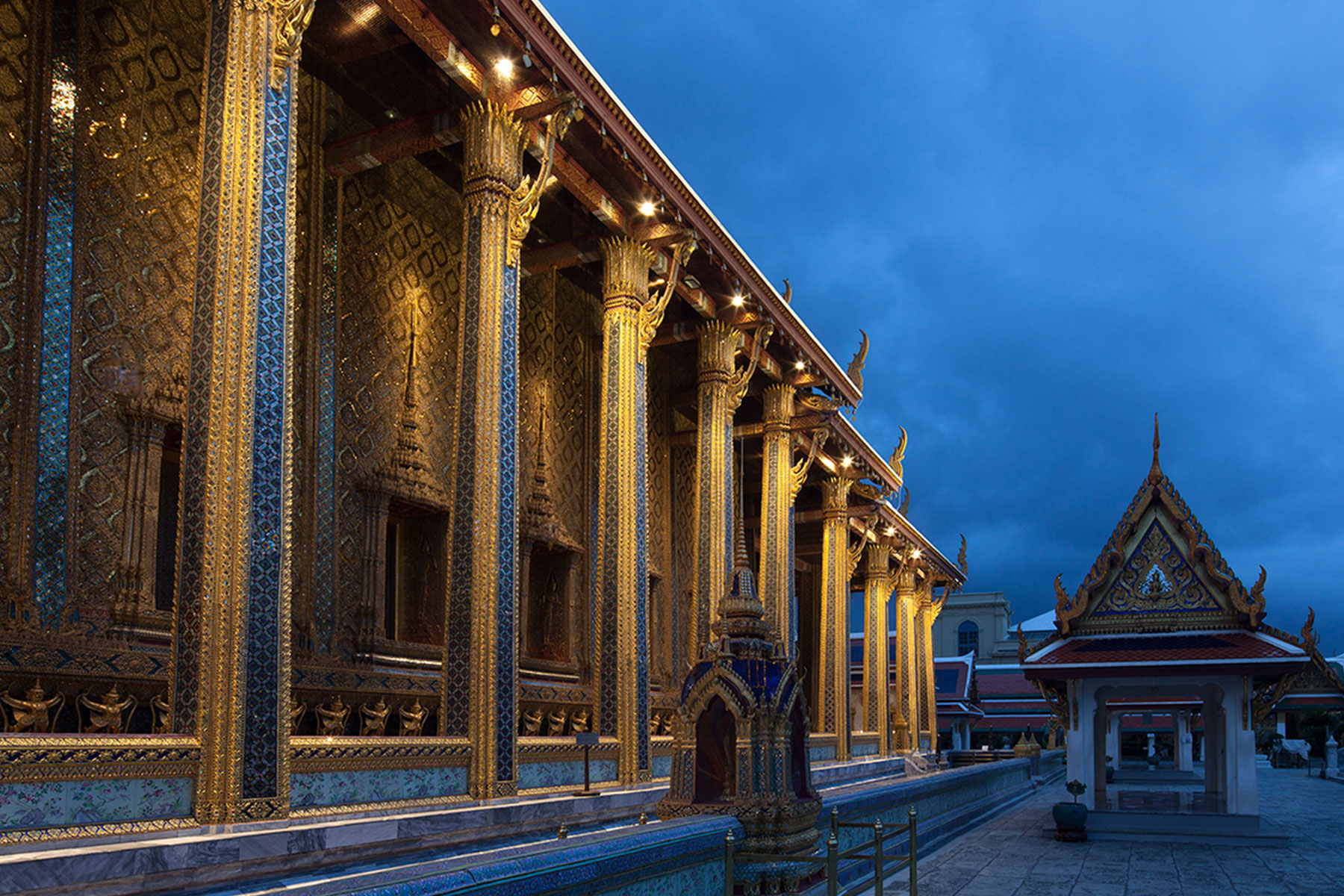 Thailand's most sacred Buddhist temple, Wat Phra Kaew – built during the reign of Rama I in 1782 – stands out as one of Asia's most recognised landmarks, receiving more than 16 million visitors every year. Little wonder, then, that its night-time appearance is expected to be as spectacular as its presence during daylight.
The challenge to plan, design and install a completely new lighting scheme was therefore gladly accepted by PSJ Consultant, with the support of WE-EF LIGHTING. With its head office based in Germany, WE-EF's presence in Thailand dates back 35 years. The same types of projectors and floodlights that are used, for example, to illuminate the Sydney Opera House, Gardens by the Bay in Singapore and the Metropolitan Museum of Art in New York City, were selected for Wat Phra Kaew (also commonly known as the Temple of the Emerald Buddha). As with every high-profile, international lighting project, numerous night-time mock-up trials were needed to verify the original CAD designs as well as fine-tune and optimise them, in order to create spectacular views from close range and afar.
With the Phra Sriratana Chedi, at a height of 26m and the tallest structure in the entire Wat Phra Kaew complex, zoning restrictions in this part of Bangkok require surrounding buildings not to exceed 16m in height. The delicate religious, cultural and architectural features of the chedi as well as the many pagodas, pavilions, statues and towers required selective yet subtle highlighting, only achievable with high-precision lighting tools. It was, therefore, an easy decision to select WE-EF's FLC100 and FLC200 series projectors, with their proven IOS® (Innovative Optical System) optics. Medium [M] and very narrow [EE] light distributions were used, often in combination with dedicated optical accessories such as spread lenses and glare shields. The final result speaks for itself.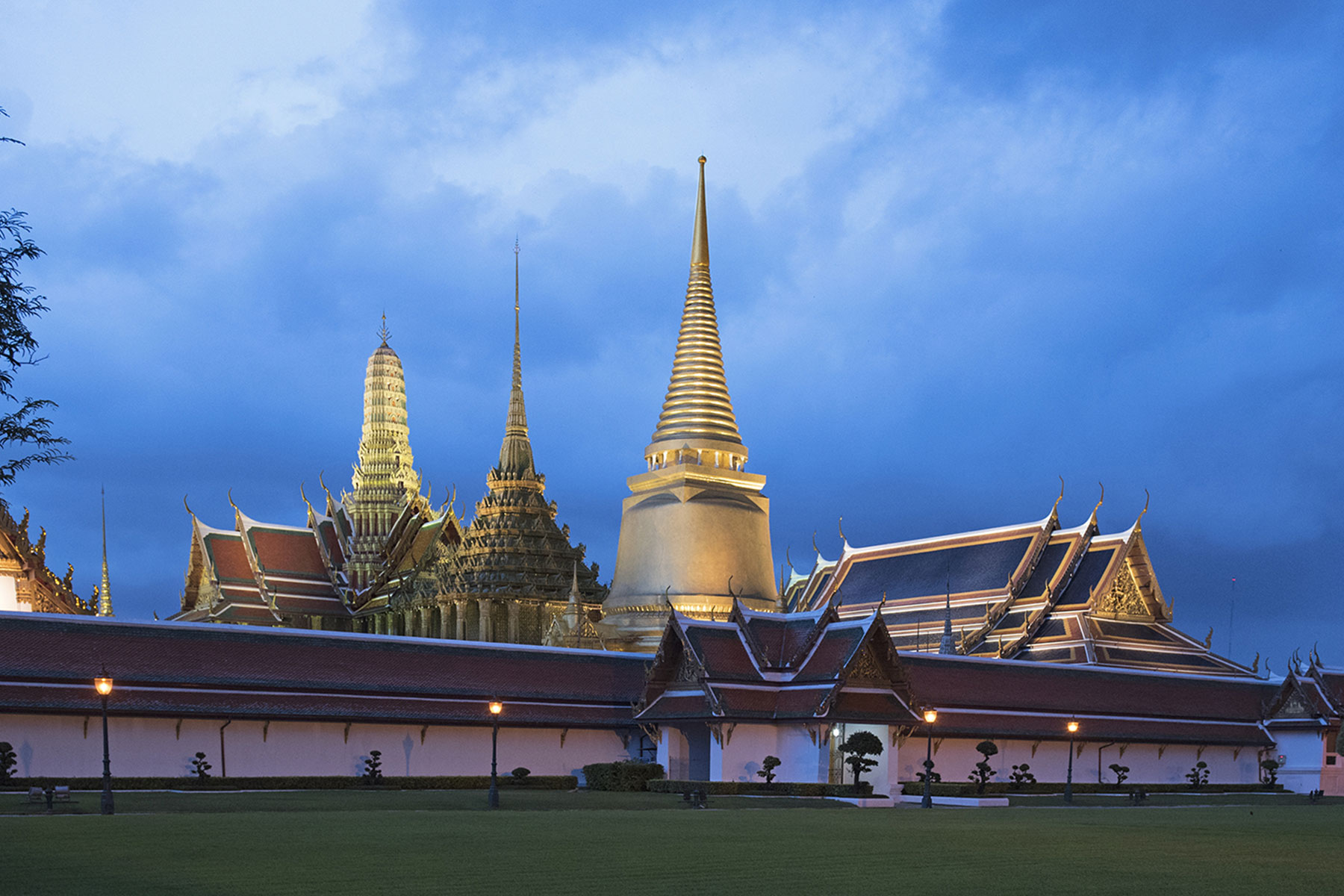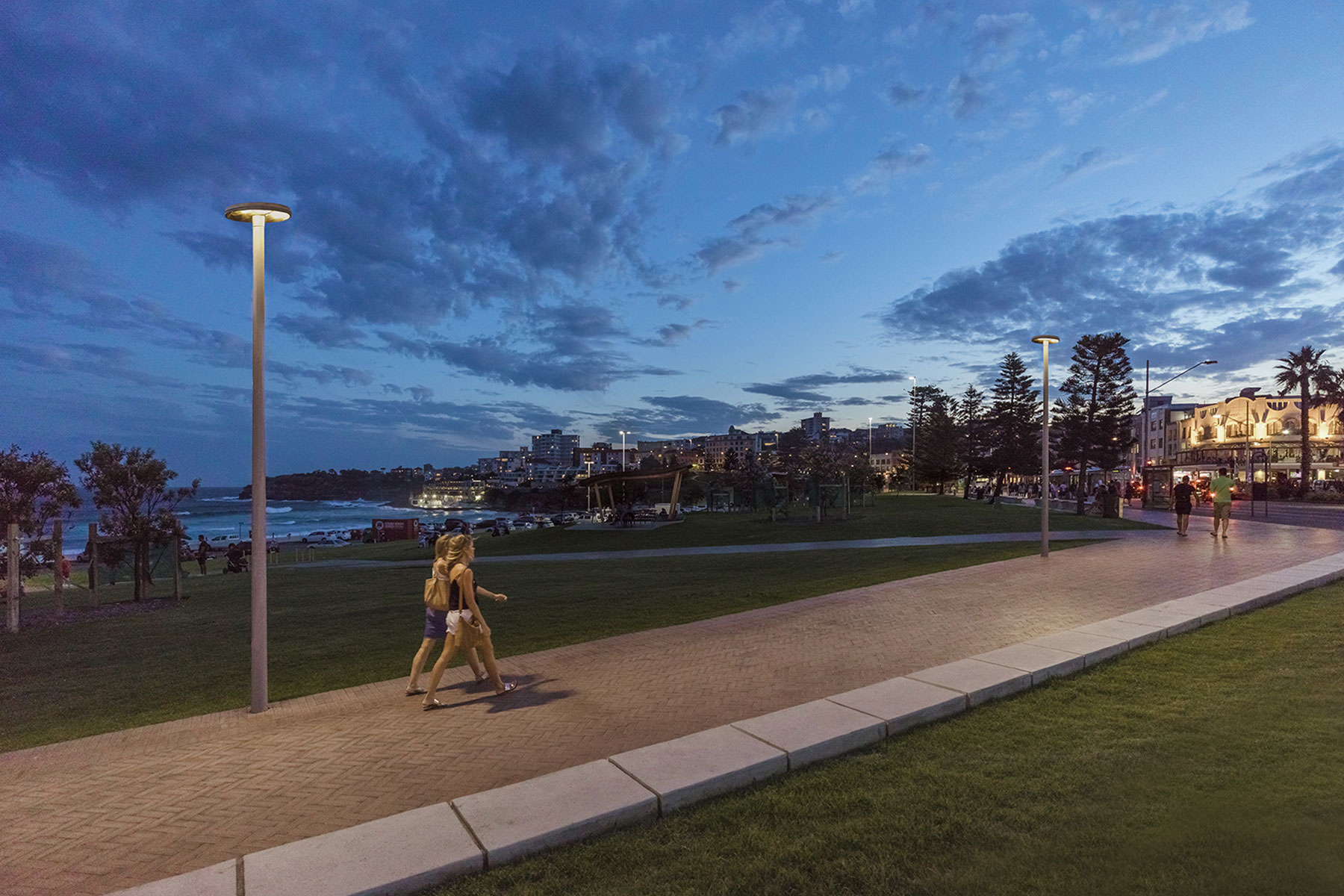 Bondi Park to Bondi Beach
Australia
Visitors to Sydney's iconic Bondi Beach now have a night-time travel route through Bondi Park, which links the beach and Campbell Parade with the aid of a new lighting scheme.
The project to light the new pedestrian path is the first stage of works for the Bondi Beach public domain space. Lighting and electrical consultants on the project, Lighting Art & Science (LA+S) look forward to working again with Waverley Council on future stages. Maria Albuquerque from LA+S said, "Previous lighting within the park was via high mast lighting which provided general lighting through the space, but did not emphasise the location of paths".
LA+S was invited by Waverley Council to design and document public domain lighting and electrical upgrades. The scope was for the provision of options for potential luminaires and poles, then inclusion of the selected option in the lighting design and documentation. "The client specifically requested a circular light fitting with a contemporary look. We presented several options and the WE-EF RMT320 was selected," said Ms Albuquerque.
The luminaire, supplied by WE-EF sales partner Light Culture, needed to light the path to category P2 from AS1158.3.1 whilst not being a source of glare.
"The provision of a 10-year guarantee, the required luminaire performance, light distribution and power consumption, as well as the type of light fittings and pole finishes were all crucial aspects in the final selection," Ms Albuquerque noted, adding that the fittings only consumed 15W.
For lighting design flexibility, the RMT320 LED luminaire is available in one-sided and two-sided light output versions. Multiple illuminating tasks can be fulfilled while maintaining aesthetic consistency. "The client was concerned with both the light fitting aesthetics and pole finishes since they would be installed right next to Bondi Beach," said Ms Albuquerque. "WE-EF also offered a finish with excellent corrosion resistance, ensuring outstanding and long-lasting anti-corrosion properties."
The client was not only happy with the final result, but the project and selection process provided the council with a better understanding of the differences between the way LED luminaires light a space and the footpath lighting categories of AS1158.3.1.
WE-EF
The Intelligence of Light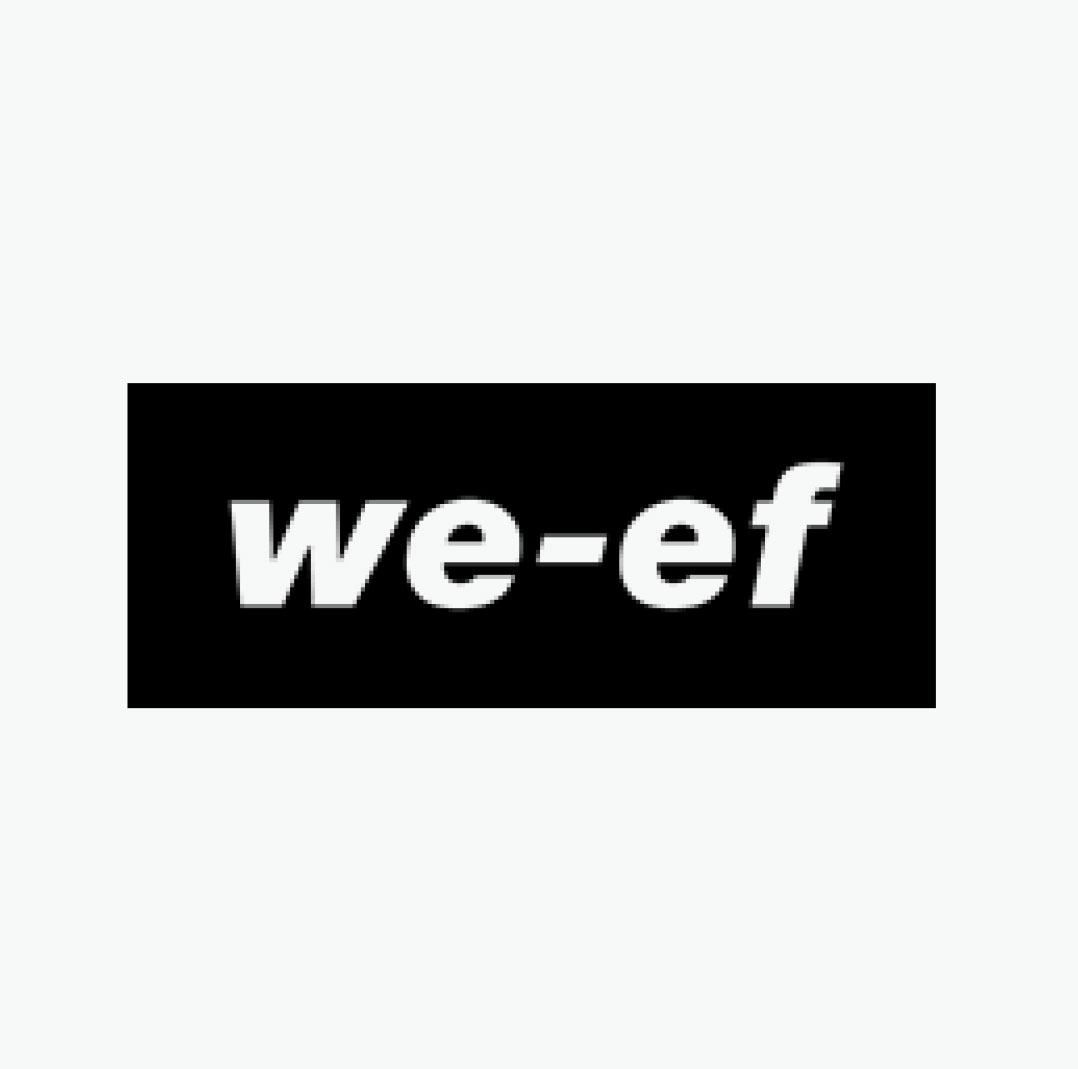 WE-EF is a global manufacturer of high-performance exterior luminaires renowned for outstanding engineering design and innovative optical systems. Established in 1950 in Germany, WE-EF is recognised worldwide as a leading exterior lighting specialist that provides professional lighting solutions for various applications, ranging from urban spaces to architectural projects.
As a pioneer and innovator of a wide range of application-specific modular LED lens technologies, WE-EF develops optical systems that deliver photometric efficiency together with high visual comfort. WE-EF is dedicated to the philosophy of combining form and function, resulting in striking and timeless product designs.
Precision in the design process, careful consideration of material selection and high-quality manufacturing processes; ensures that WE-EF luminaires are considered to be a benchmark of product performance, reliability and longevity; as well as ease of installation.
Responsible resource management is practiced across all areas of operation, from product life-cycle assessments to sustainable business procedures.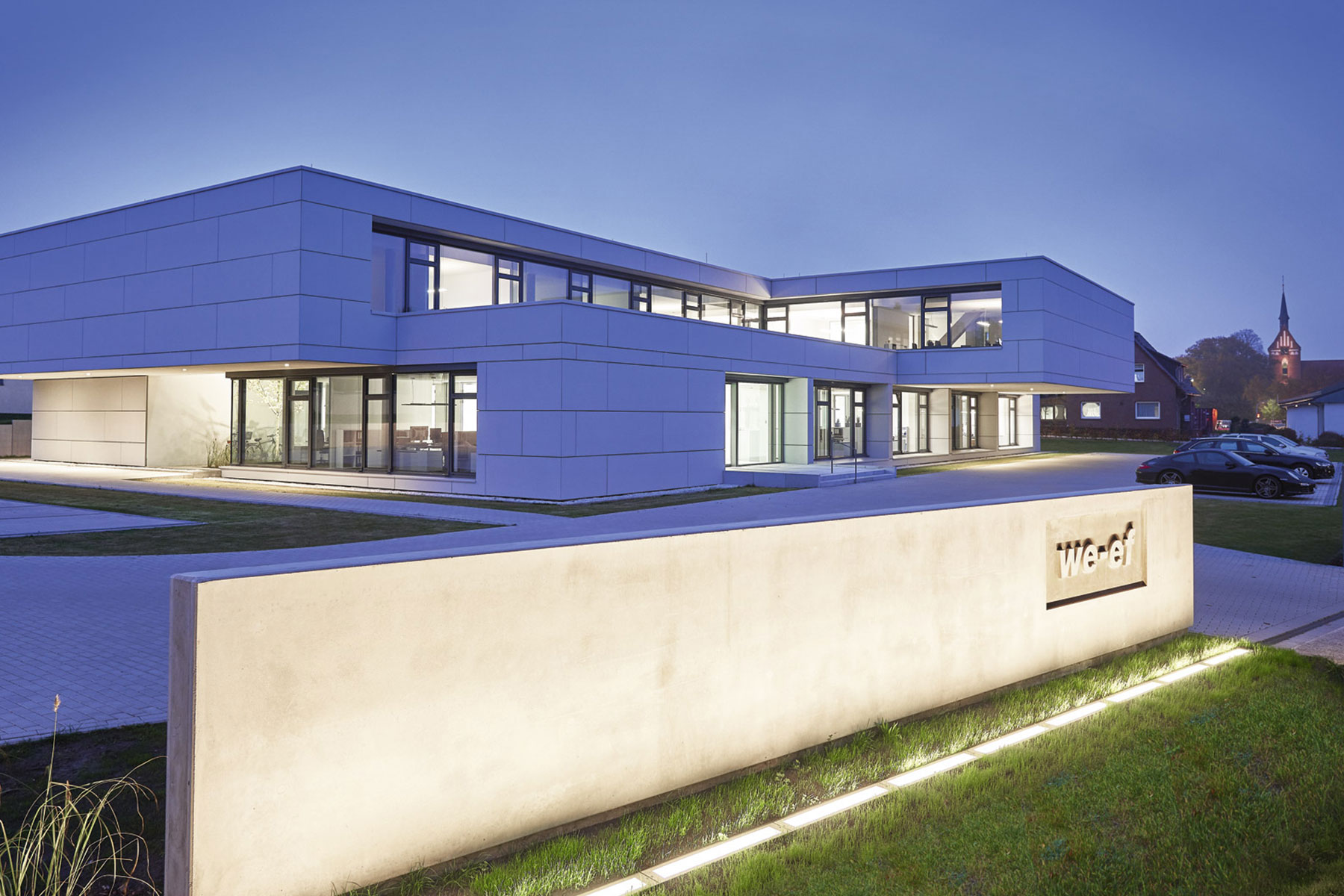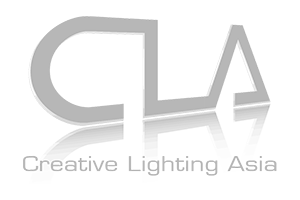 CREATIVE LIGHTING ASIA
8/F, International Trade Centre,
11-19 Sha Tsui Rd, Tsuen Wan,
New Territories, Hong Kong
+852 2815 9168
contactus@cla.asia
© 2023 Creative Lighting Asia. All Rights Reserved.