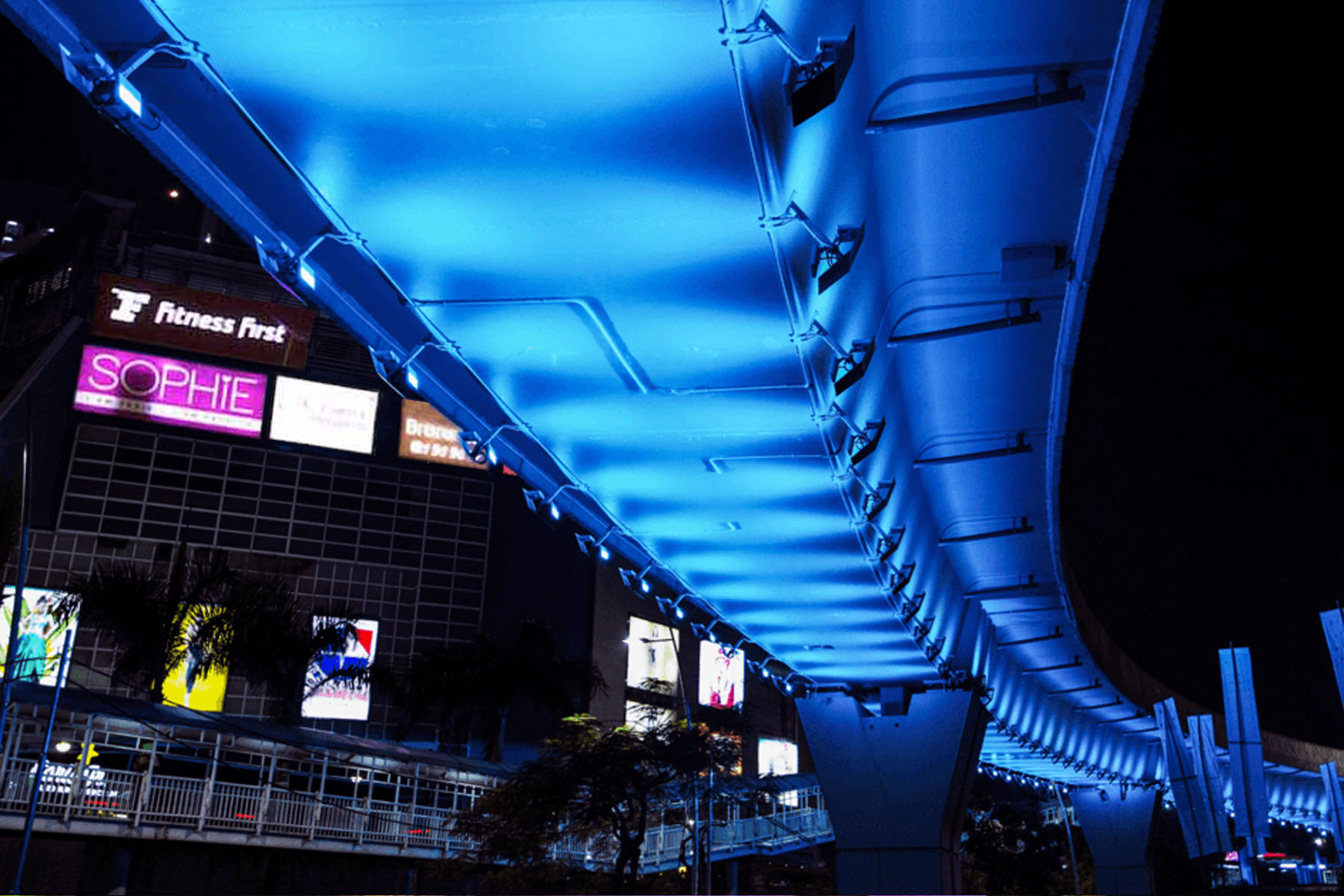 PROJECT: Semanggi Interchange, Indonesia
CLIENT: Indonesia Government
DESIGNER: MPP
MANUFACTURER: Lumascape
The Semanggi Intersection, flyover was designed and built to improve the existing roadway infrastructure to ease severe traffic congestion, before the 2018 Asian Games. The arterial road design comprises the shape, of a four-leaved clover leaf, in the 'golden triangle' area of Indonesia's business district connecting Sudirman, Thamrin and Kuningan.
The lighting scheme defines the outline of the clover-shaped interchange. The lighting installation consists of dynamic, intelligent and individually addressed nodes and spotlights on the parapet, which are programmed to suit holidays, commemorations, and other themes.
Creative Lighting Asia formed an integral part of the project team providing the necessary design support, supply, and engineering services to reassure the team the system would be engineered in a technical and professional manner. Along the way, the team had to overcome the issue of unstable voltage, and harmonic interference, a task that through experience, product support were able to resolve.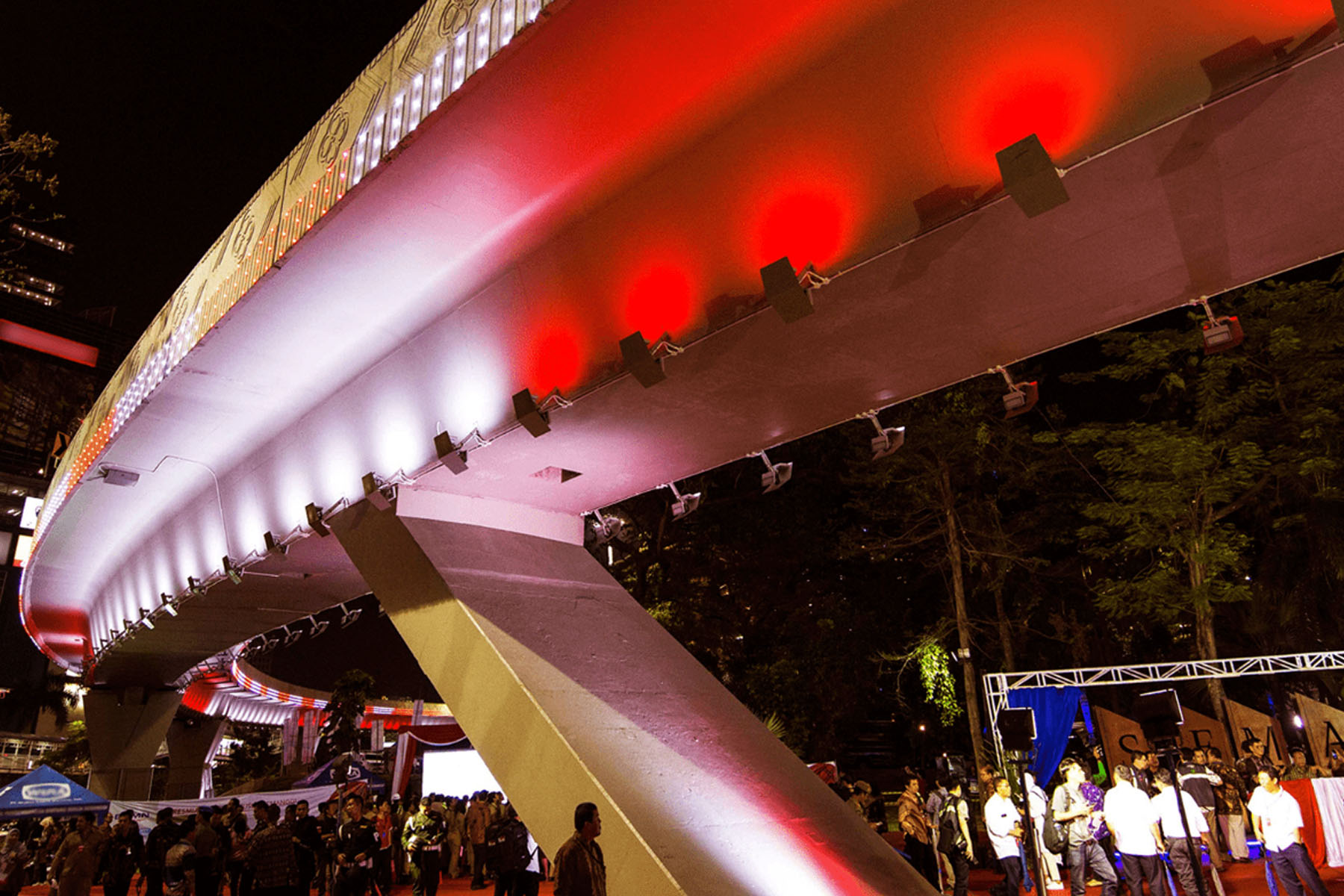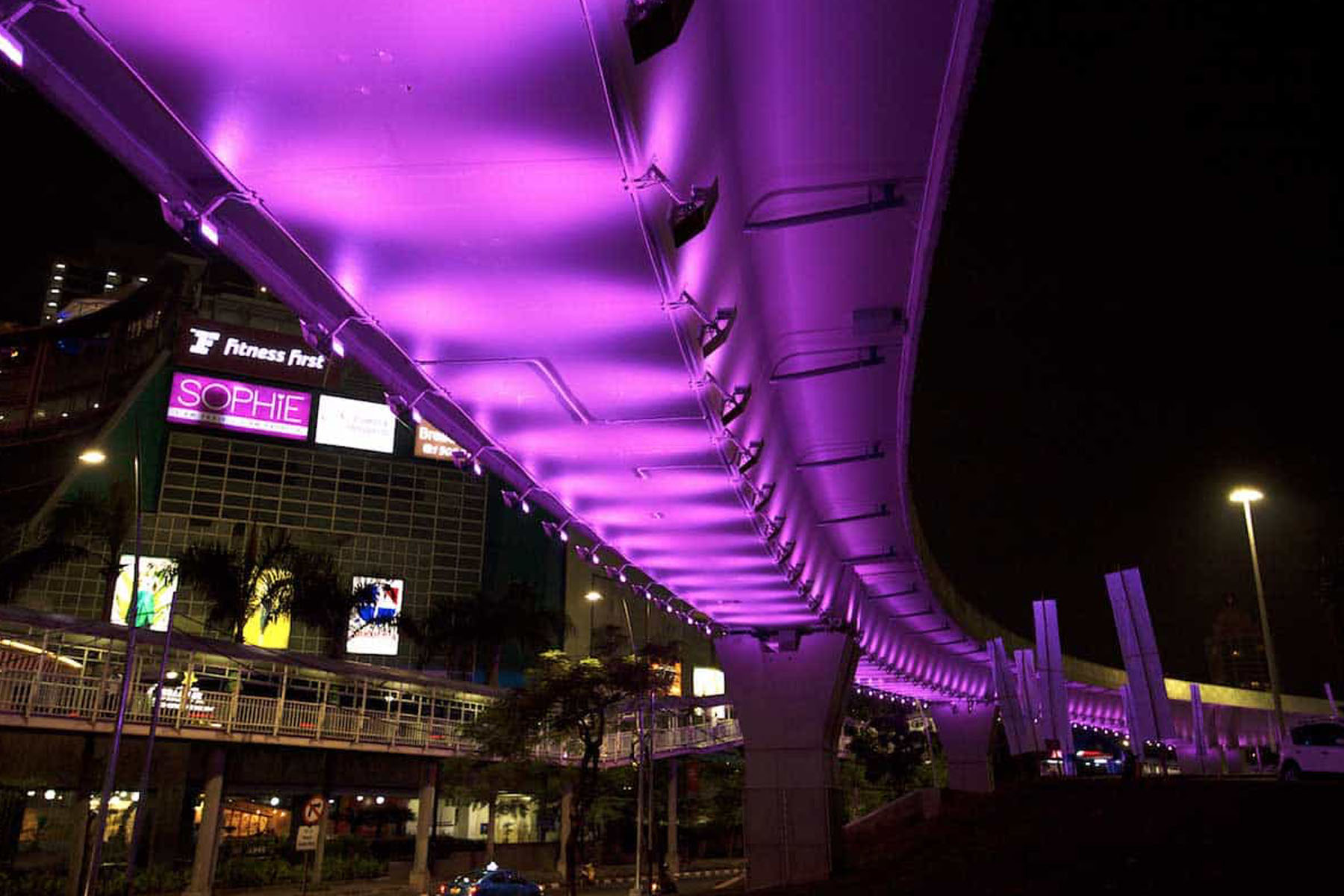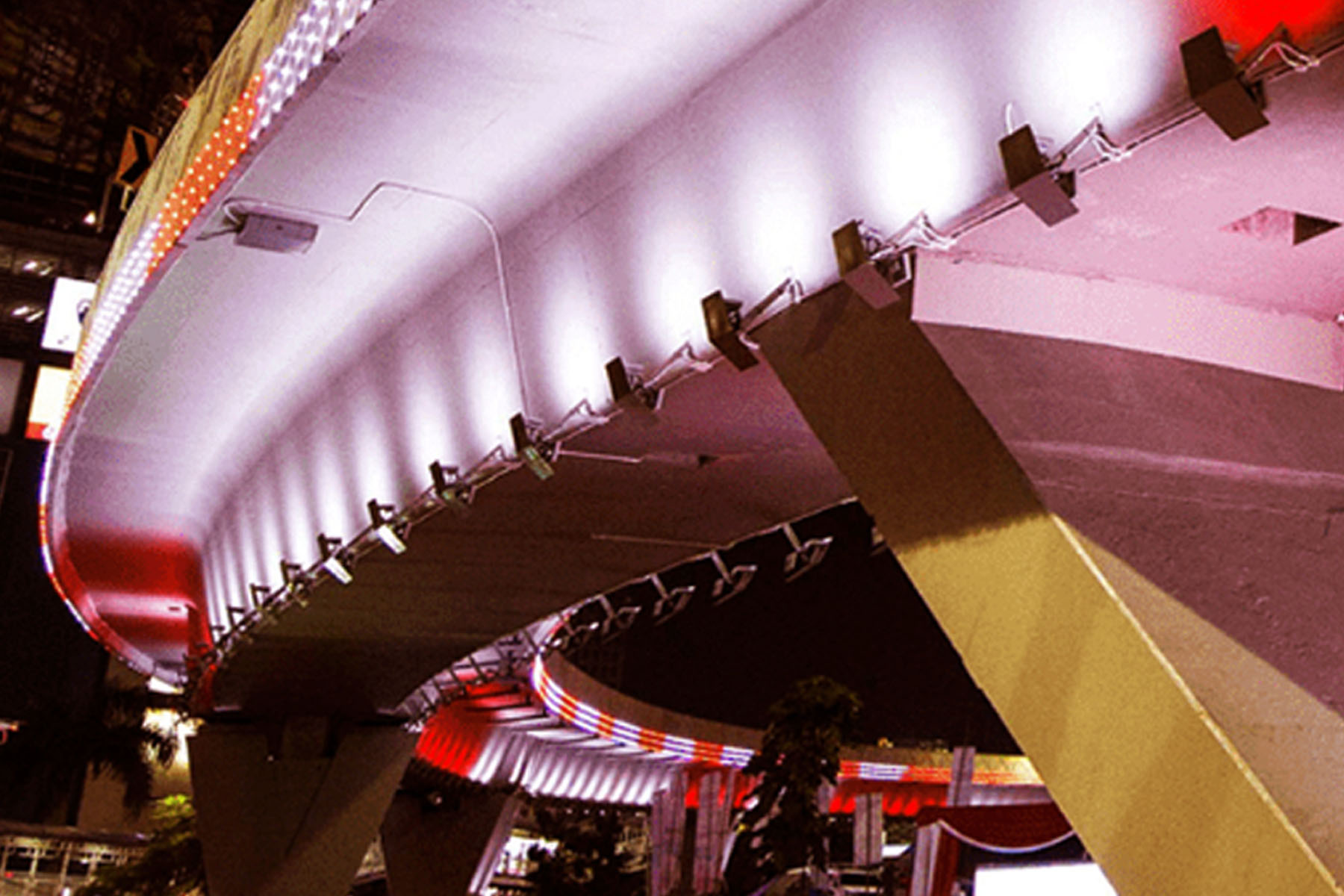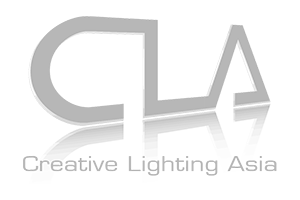 CREATIVE LIGHTING ASIA
8/F, International Trade Centre,
11-19 Sha Tsui Rd, Tsuen Wan,
New Territories, Hong Kong
+852 2815 9168
contactus@cla.asia
© 2023 Creative Lighting Asia. All Rights Reserved.