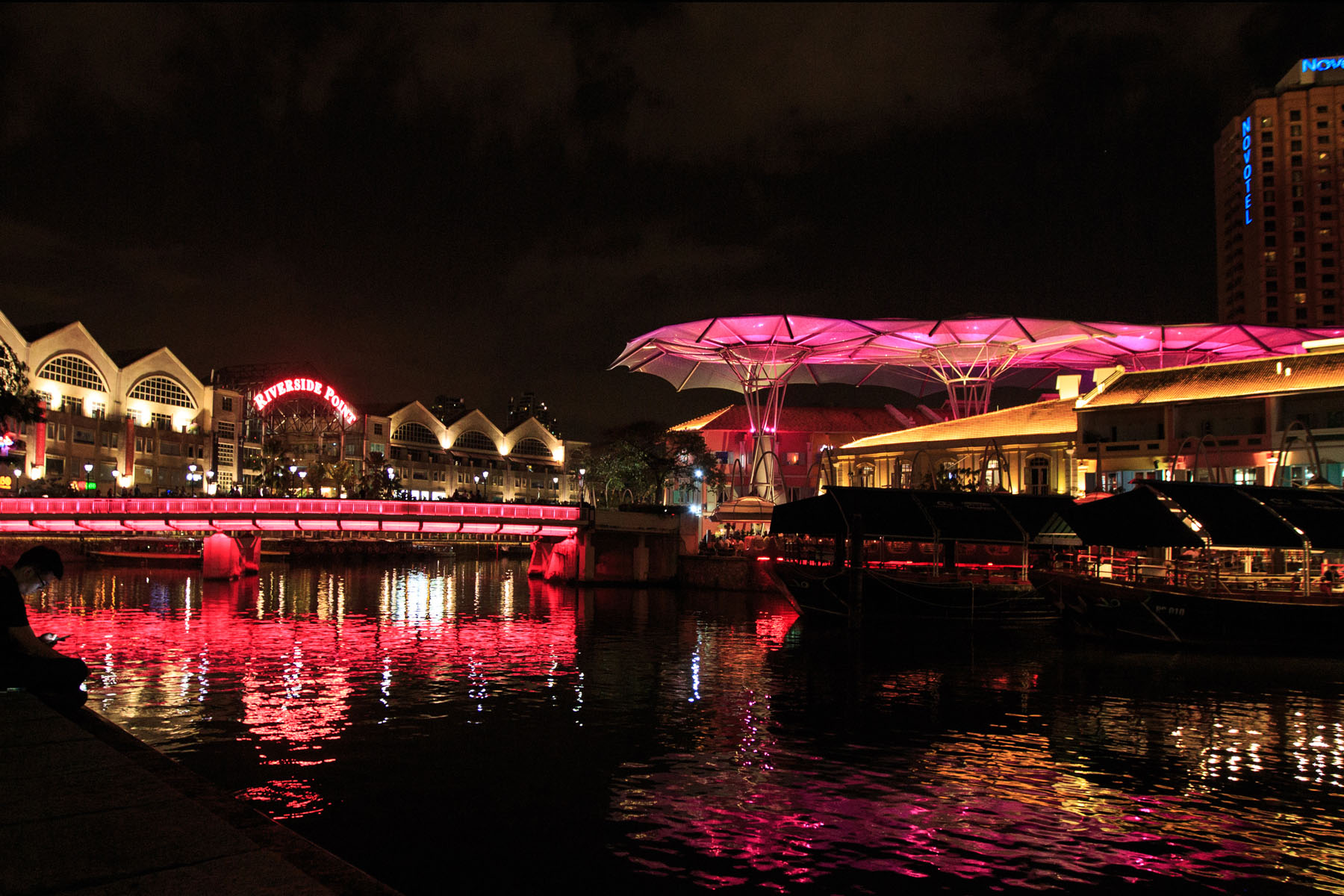 PROJECT: Read Bridge, Singapore
CLIENT: Land Transportation Authority (LTA)

DESIGNER: 
MANUFACTURER: Color Kinetics
In celebrating Singapore's 50th Anniversary, the authorities decided to illuminate landmark bridges, and underpasses along quay areas, that would eventually be a permeant tourist attractions.
Creative Lighting Asia was appointed with this task to realize the lighting schemes and installation throughout the water ways of Singapore, that included five landmark bridges and two underpasses, where CLA worked closely with the Land Transport Authority. Working on such an illumination project, brought up number of challenging aspects; including installation method, and the extremely tight schedule into the run up of the Anniversary, so the CLA teams had to manage the process from logistics, installation, to engineering efficiently.
In working with Philips Color Kinetics, CLA utilized various products from the Color Kinetics range, including iColor Graze, ColorBlast and iColor Flex SLX, CLA installed from barges on the river and came up with bespoke mounting details due to constraints of working on the bridges themselves.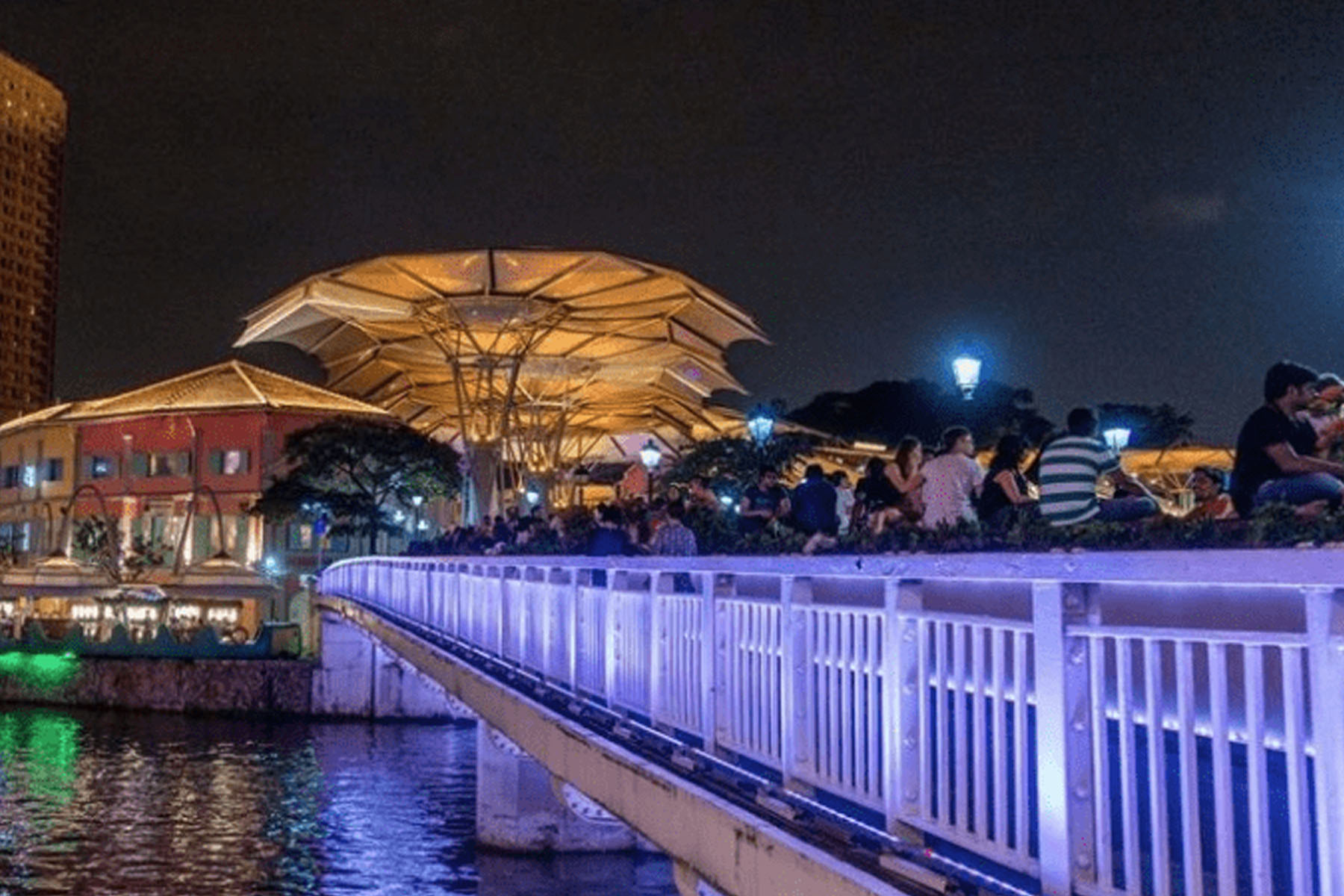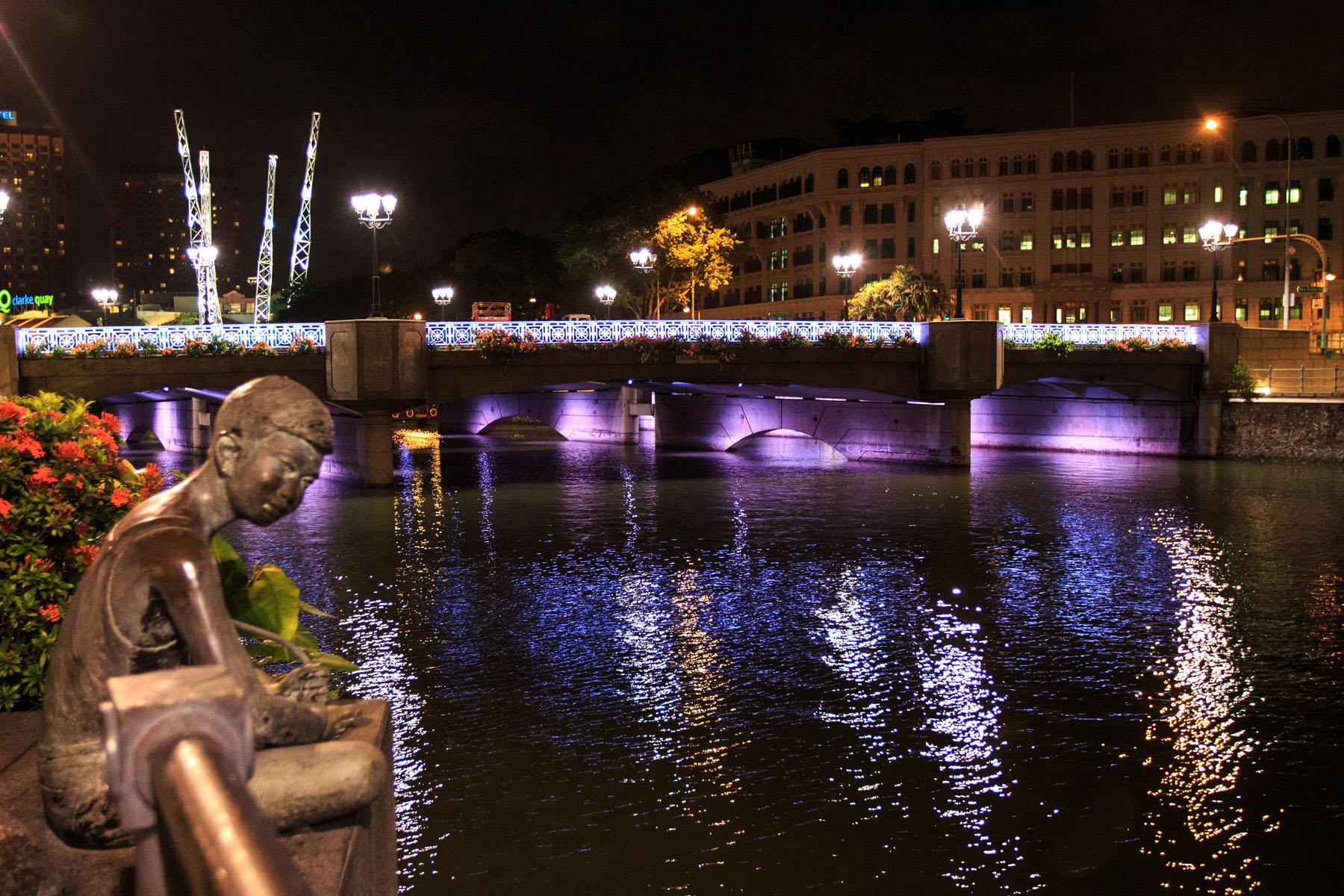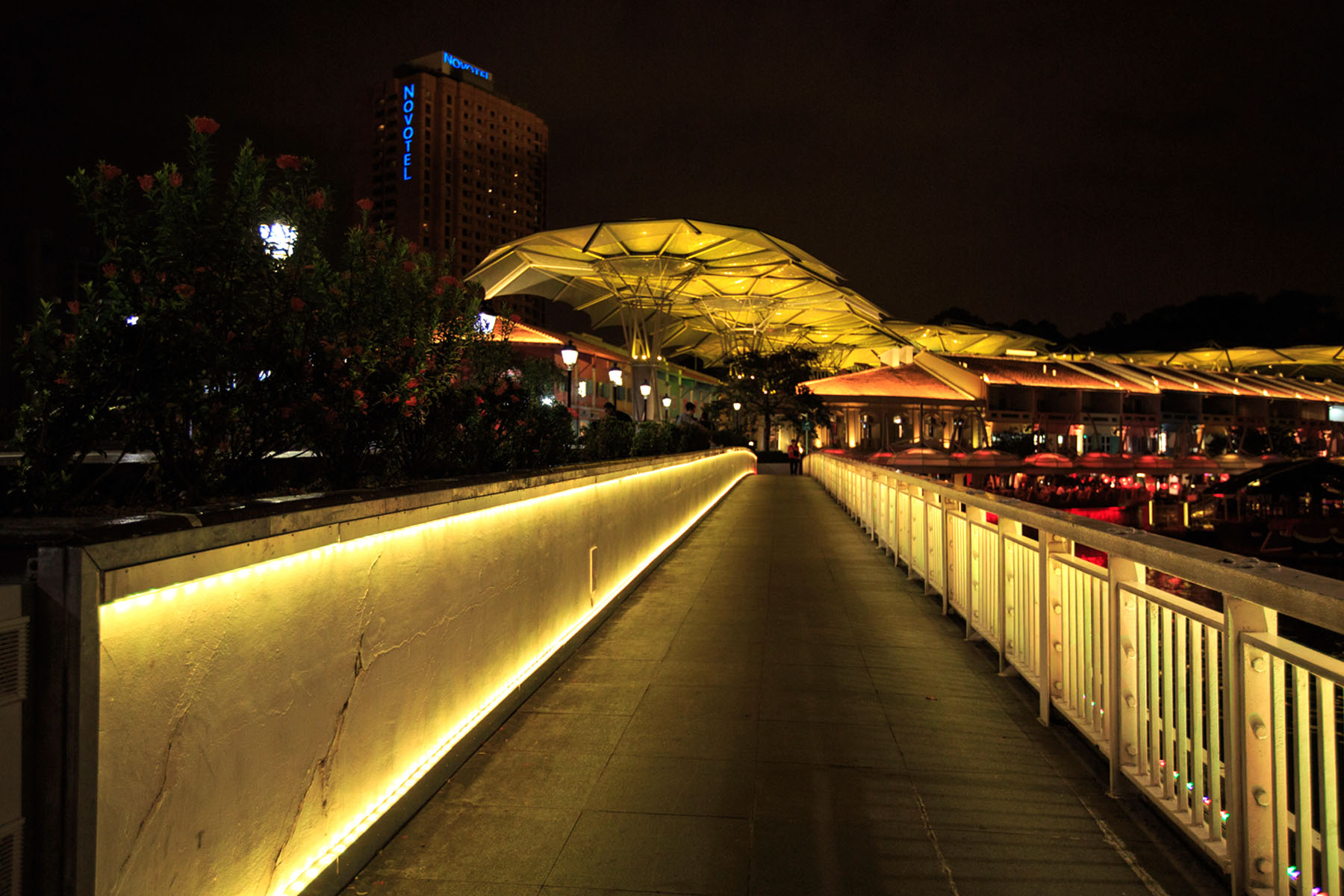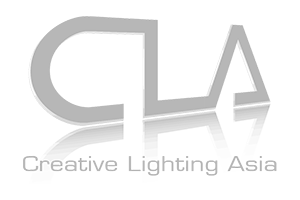 CREATIVE LIGHTING ASIA
8/F, International Trade Centre,
11-19 Sha Tsui Rd, Tsuen Wan,
New Territories, Hong Kong
+852 2815 9168
contactus@cla.asia
© 2023 Creative Lighting Asia. All Rights Reserved.