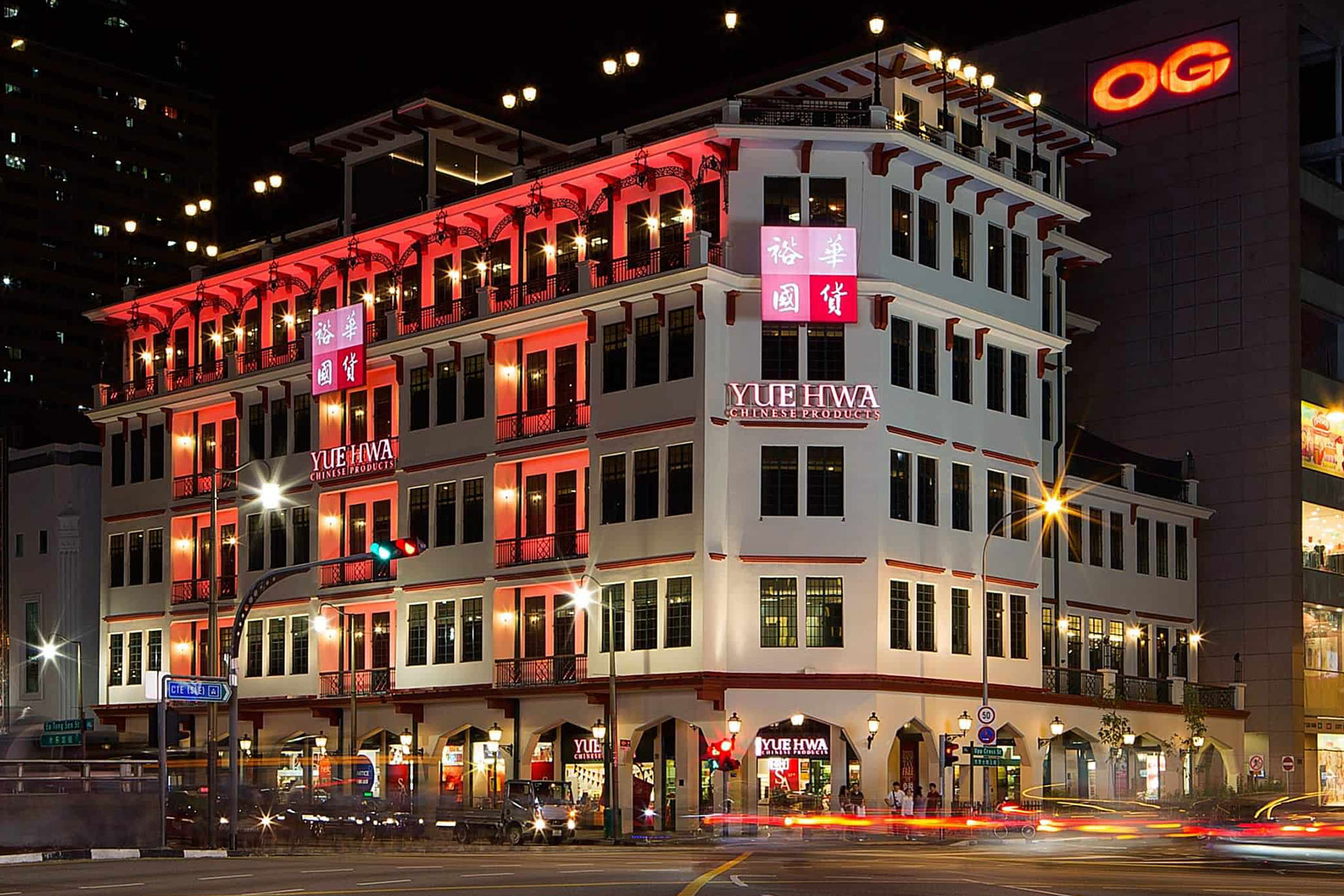 PROJECT: Yue Hwa Building, Singapore
CLIENT: Yue Hwa Products Pte Ltd
DESIGNER: ARUP
MANUFACTURER: Philips Color Kinetics Lucent, EME
Steeped in history, and enriched in Chinese tradition, splendour, the "Yue Hwa Building" sits as a famous destination for tourists in Singapore's Chinatown. The building, a store that specialises in Chinese silk, food, tea, cheongsams, antiques and gifts, combines both contemporary and original architecture, with features that complement the building's rich historical character.
The former six story hotel, recently undertook an interior and exterior renovation that included illumination of the balconies, and linear roof balcony. Appointed as the lighting designer "Arup" set about to create a subtle lighting scheme that brought the façade to life at night-time.
Creative Lighting Asia worked alongside Arup, in supporting their design by offering lighting solutions, product advice, and engineering, system expertise to ensure their interior and facade schemes were successfully installed, and that the dynamic, intelligent, controllable linear graze solution was programmed meeting Arup's original vision, throughout the year including festive seasons.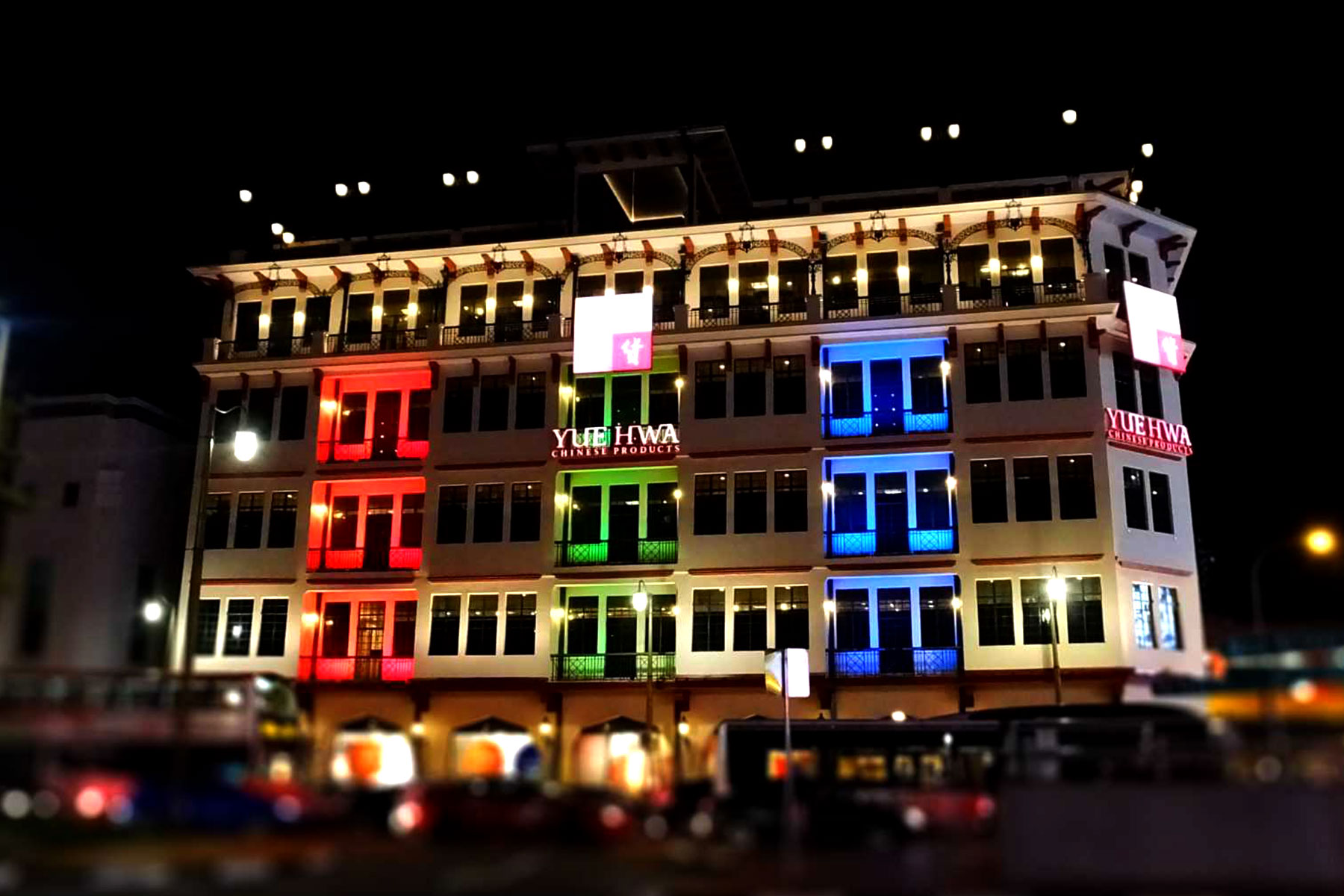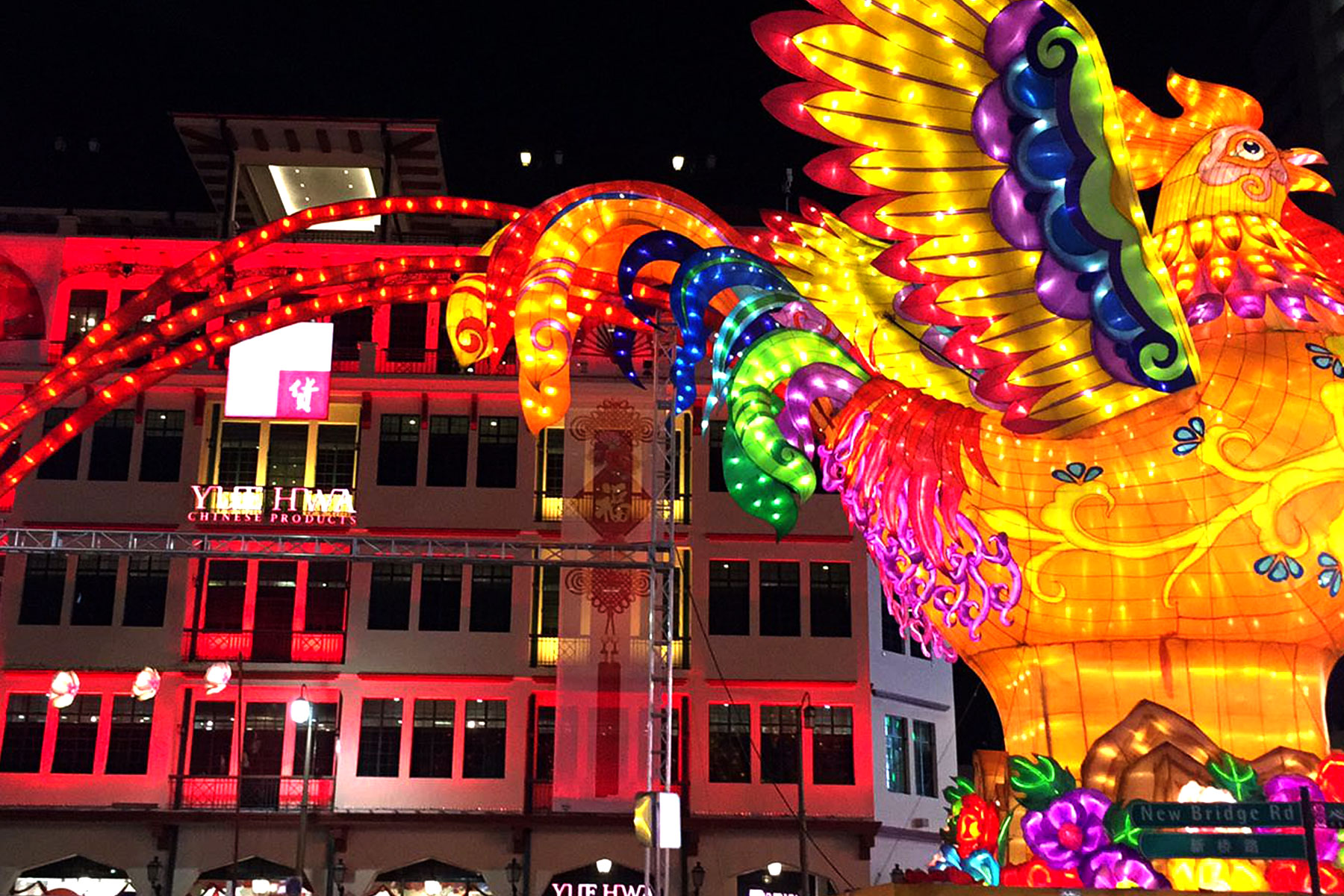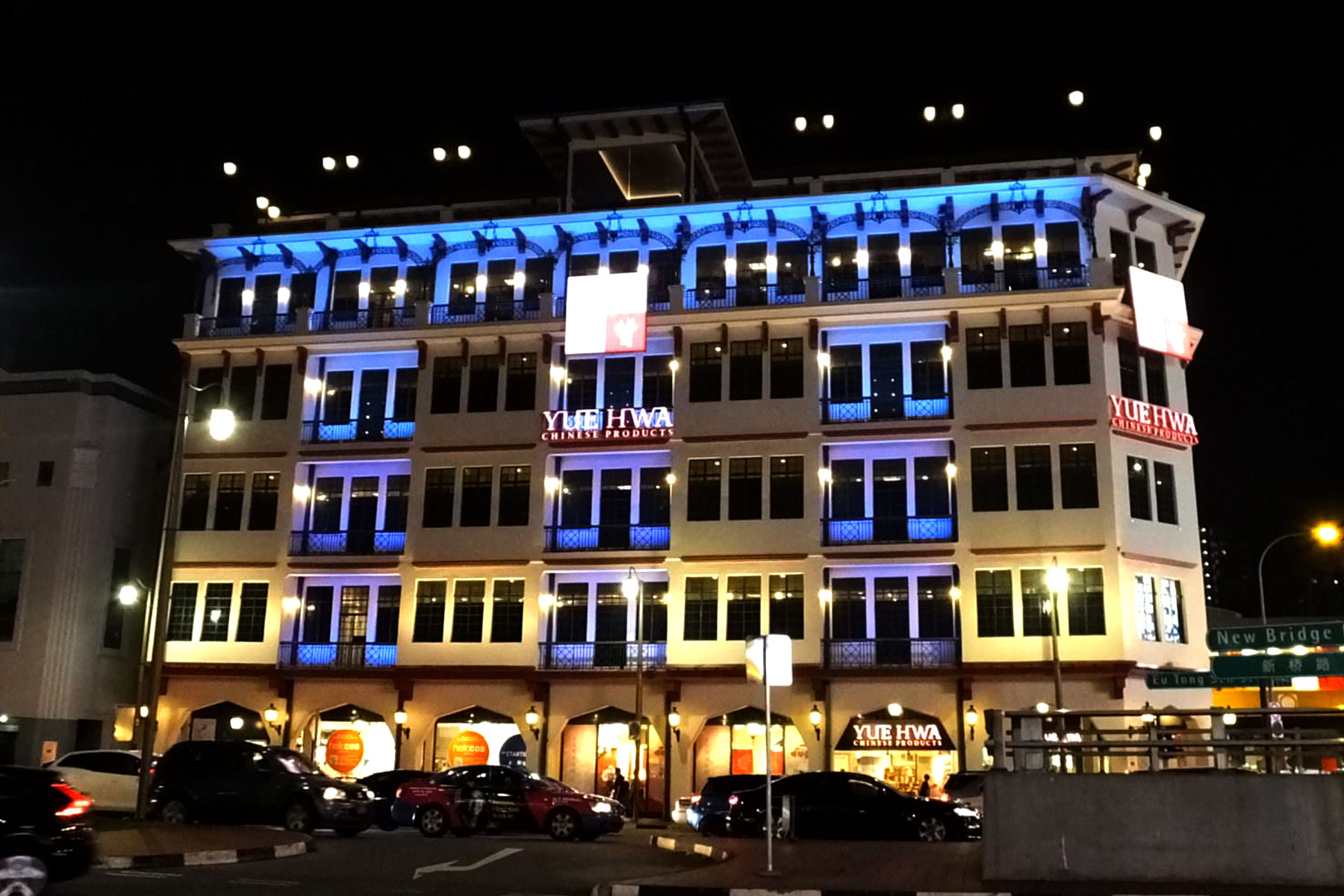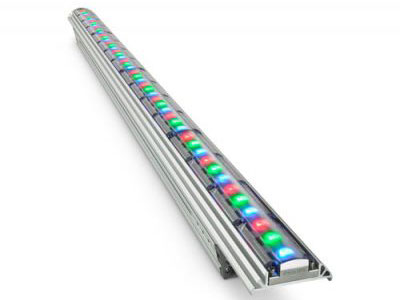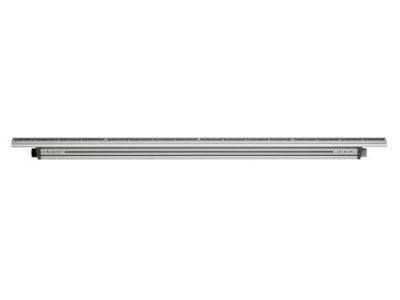 ColorGraze MX Powercore
Premium linear exterior LED wall grazing fixture with intelligent color light.
Features the most light output in our line of color-changing LED grazing fixtures, for high-intensity multi-story façade and surface illumination. Low-profile housing, connectorized cabling, a universal power input range, and direct line-voltage operation make fixtures easy to install and operate.
Available in four standard lengths and five standard beam angles. Individually addressable 305 mm (1 ft) segments for fine control of color-changing effects and light shows.
Superior beam quality offers striation-free saturation for several feet from fixture placement with no visible light scalloping between fixtures.
Powercore technology merges line voltage with control and delivers them to the fixture directly from line power over a single standard cable, dramatically simplifying installation and lowering total system cost.
Convenient push-and-click connectors. Constant torque locking hinges offer simple and consistent position control from various angles. The low-profile aluminium housing accommodates placement within most architectural niches.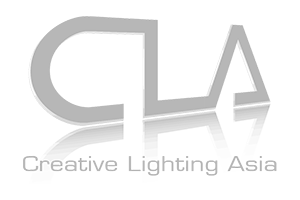 CREATIVE LIGHTING ASIA
8/F, International Trade Centre,
11-19 Sha Tsui Rd, Tsuen Wan,
New Territories, Hong Kong
+852 2815 9168
contactus@cla.asia
© 2023 Creative Lighting Asia. All Rights Reserved.